China's ambitious foreign infrastructure push has saddled poor nations with "hidden debt" worth $385 billion, and more than a third of the projects have been hit by alleged corruption scandals and protests, a study said Wednesday.
The AidData project of William & Mary's Global Research Institute found that 42 countries now have levels of public debt exposure to China in excess of 10% of GDP, often hidden from the World Bank's debtor reporting system because the recipients of the loans are not central governments.
The average government is underreporting its actual and potential repayment obligations to China by an amount that is equivalent to 5.8% of its GDP, according to AidData.
China has invested more than $843 billion to build roads, bridges, ports, and hospitals in some 163 nations since the program was announced in 2013, including many countries across Africa and Central Asia.
Nearly 70 percent of this money has been lent to state banks or joint ventures between Chinese businesses and local partners in countries that were already deeply indebted to Beijing, AidData executive director Brad Parks told AFP.
"Many poor governments could not take on any more loans," Parks said. "So (China) got creative."
He said loans were given to a "constellation of actors other than central governments" but often backed by a government guarantee to pay up if the other party couldn't. These under-reported debts are worth about $385 billion, the study found.
The report also makes some interesting revelations about Chinese development financing in Pakistan in the context of the China-Pakistan Economic Corridor (CPEC), the $50 billion Pakistan component of Belt and Road.
Also Read Chinese journalist jailed for 4 years for her whistleblowing reports on Covid-19 outbreak in Wuhan
As per the report, between 2000 and 2017, China made total commitments worth $34.3 billion for development financing in Pakistan, out of which at least $27.8 billion has been official commercial-like loans with limited concessions.
This report also says Chinese loans to Pakistan are expensive compared to loans provided by Organization for Economic Cooperation and Development's Development Assistance Committee (OECD-DAC) and multilateral creditors to Pakistan.
The average Chinese loan to Pakistan, it says, has an interest rate of 3.76%, a maturity period of 13.2 years, and a grace period of 4.3 years.
Despite the high cost, lower-middle-income countries like Pakistan accept the loans offered by China to private entities in their countries.
Experts believe that these countries accept the loans because they do not appear in their balance sheets.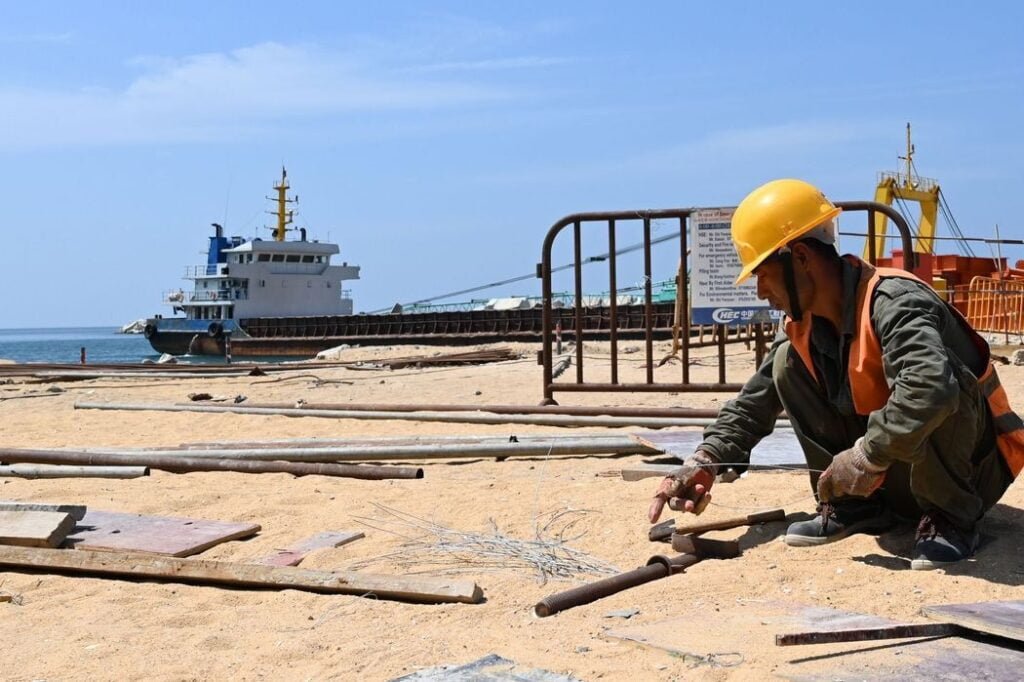 "Many foreign leaders who were initially eager to jump on the BRI bandwagon are now suspending or canceling Chinese infrastructure projects because of debt sustainability concerns." Beijing's lending spree has slowed over the past two years due to pushback from borrowers, the study said.
The Group of Seven wealthy nations also announced a rival scheme to counter Beijing's dominance in global lending this year. Beijing's loans demanded higher interest rates with shorter repayment periods, AidData found.
Parks said their research concluded the BRI was "not a grand scheme to build alliances", as is sometimes portrayed by Beijing, but rather China "hunting for the most profitable project."