Twenty-six people were killed in Turkey and Greece after an earthquake of magnitude up to 7.0 struck the Aegean Sea on Friday amid collapsed buildings and flooding. As per the Disaster and Emergency Management Authority (AFAD), about 341 aftershocks were felt in the country with 31 even hitting over the magnitude of 4 following the major earthquake. Much of the damage in Turkey occurred in and around the Aegean resort city of Izmir.
According to the US Geological Survey, the major earthquake hit 14 kilometers (nine miles) off the Greek town of Karlovasi on Samos. Search and rescue operations are underway at Turkey's Aegean resort city of Izmir, which suffered much of the damage. The magnitude 7.0 temblor occurred in an area of complex geologic movement, where multiple tectonic plates crack the surface as they jostle for position.
The strong earthquake in Turkey and Greece led to to massive loss of life and property.
Mini Tsunami after the Earthquake
The earthquake struck off Turkey's Aegean coast, north of the Greek island of Samos, triggering a mini-tsunami, according to the U.S. Geological Survey.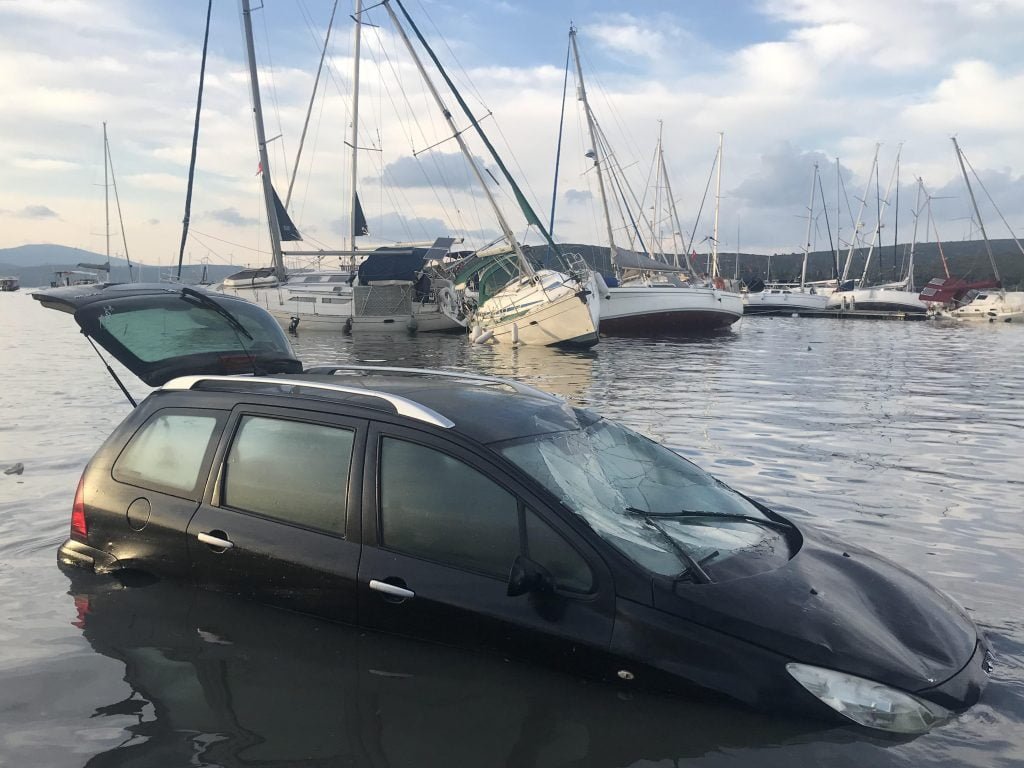 A sea surge has flooded streets near Izmir, a city with a population of around three million people, where buildings were reduced to rubble. Many viral mages on social media showed water rushing through the streets of one of the towns near Izmir from an apparent sea surge.
The quake was felt across the eastern Greek islands and even in the Greek capital Athens.
Rescue Operation
Turkey's National Defence Ministry has established a crisis desk in the wake of the earthquake; two military helicopters are taking part in search and rescue efforts.
More than 475 vehicles and nearly 4,000 rescue workers, along with 20 sniffer dogs, were dispatched to the scene.
A total of 435 people are under treatment, 364 have been discharged from hospital, 25 are in intensive care, and 9 are in surgery, Turkey's Health Minister Fahrettin Koca said early on Saturday.
Condolence and Solidarity Expressed
Expressing solidarity, President Recep Tayyip Erdogan said that "Turkey stands by the citizens affected by the earthquake."
"We took action to start the necessary work in the region with all our relevant institutions and ministers," Erdogan added.
Greek Prime Minister Kyriakos Mitsotakis also called Erdogan, offering condolences after a strong earthquake felt in both countries killed civilians in the Turkish city of Izmir.
"Whatever our differences, these are times when our people need to stand together," Mitsotakis wrote on Twitter.
Erdogan offered the leader any help that Greece might need.
Tensions are running high between the two neighbors over rights over areas of the eastern Mediterranean thought to be rich in natural resources.
Istanbul Governor Ali Yerlikaya said the quake was also felt in the metropolis, but no "damage" was reported.
Also Read Muslims have 'right to kill millions' says former Malaysian PM Mahathir.